Skip to Main Content
Your Trusted Electrician in Radnor, PA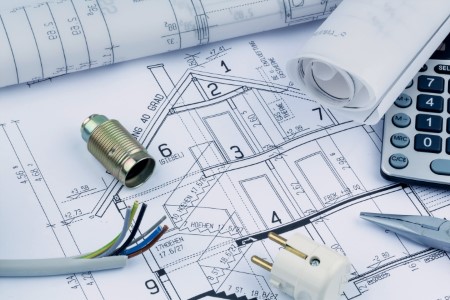 At some point, you're going to find yourself in need of electrical work, and when that time comes, you need to look to the Radnor pros at City Electric Corp Having 30 years of experience in the industry, our expert electricians have the know-how to handle all of your electrical woes. Call us today if you're shopping around for any of the work that we've proudly handled for decades:
Electrical safety inspections
Lighting installation
Electrical troubleshooting
And more!
Let Us Brighten Up Your Radnor Home with Our Lighting Services
To enjoy your time at home to the very fullest, you need to make sure it sports beautiful lighting. After all, poor lighting will only cause you to strain your eyes. What's more, poor lighting can sap you of your energy, leaving you feeling dull and listless. So, it's vital that you ensure your home boasts the best possible lighting to ensure you don't suffer from these problems.
To enjoy the best lighting in your Radnor home, you need to look to our experienced team for our residential lighting services. We'll repair problematic fixtures and install new ones to brighten up the inside of your home. We can complement that work with our landscape lighting work that'll get your home looking its best inside AND out.
Top-Quality Commercial Electrical Work
To run a safe and efficient commercial building, you need to make sure that building sports a dependable electrical setup. To do that, call our Radnor team for all of your commercial electrical needs. We provide quality work to a variety of different commercial buildings in the area, including the following:
Apartments
Office buildings
Retail businesses
And more!
Get the Problem Fixed Right the First Time with a Troubleshooting
So, you've found yourself dealing with an electrical issue. The question now is WHAT'S causing that issue. The answer can be trickier than you think-not only for you but also even for some professional electricians. Without sufficient experience and know-how, even your electrician might essentially be shooting in the dark hoping to provide the right fix.
Blindly guessing with repairs can be a time-consuming and costly means of handling puzzling electrical issues. That's why you need to call our experienced Radnor team for your less-obvious problems. With an electrical troubleshooting, we'll quickly find the exact cause of any issues you're dealing with. Then, we can provide the right fix the FIRST time.
There are currently no reviews or testimonials; check back soon!