Skip to Main Content
Protect Yourself and Your Philadelphia home With GFCI Electrical Outlets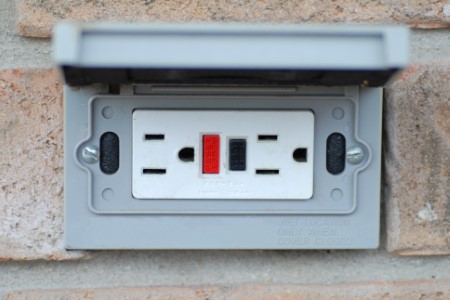 A power surge can occur in your Philadelphia home at any time, and while you can't predict when one will occur, you can keep yourself protected with a GFCI electrical outlet. This installation will keep surges from reaching the point in your home where they could cause any problems. Just a few of the problems that a surge could cause include the following:
Electric fires
Shocks
Appliance damage
If you're in the market to get GFCI outlets installed in your home, you need to call the pros at City Electric Corp. Our Philadelphia electricians have many years of experience in the industry, and that experience will ensure you'll get nothing short of top-quality results with our GFCI outlet work. Call us today to enjoy the protection this installation can provide.
Protect Yourself from Unpredictable Surges
Few things can be as damaging as an unexpected electrical surge. In the blink of an eye, you could see a costly device become fried from a sudden surge. Worse still, you or a loved one might endure a painful electrical shock. You may even find yourself exposed to electrical fires!
Though you can't stop the factors that can cause an electrical surge, you can take steps to ensure that a surge doesn't affect your belongings or family in these ways. To do that, you need to outfit your Philadelphia home with GFCI outlets.
Stay Safe-Leave the Work to a Professional
The Internet has made handymen of us all. You simply need to read or watch a tutorial, and you may feel able to handle any work around your home. However, you don't need to try to be self-sufficient in that way when it comes to your electrical work.
After all, this kind of work could easily result in a serious shock or worse. So, though you may feel capable of installing GFCI outlets yourself, you'd best to leave that work in the hands of an experienced team that won't suffer from any of these dangers.
Dependable Work from Our Philadelphia Electricians
Are you ready to enjoy the kind of protection that only a GFCI outlet can bring into your Philadelphia home? If you are, you need to call our experienced electrical contractors today. Whether you want to get just a couple of outlets installed or to have your entire home outfitted with this installation, you can depend on us to provide the results you want when you want them.