Skip to Main Content
Professional Philadelphia Office Renovations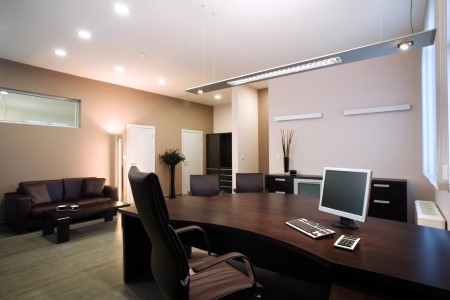 Considering you and your employees are bound to spend a good deal of your time right in your Philadelphia office space, don't you think some office renovations are worth investing in? We certainly think so. After all, a beautiful, well-functioning workplace will help to encourage the best work from your team members. We can help to get your office in that kind of condition with these services:
Updated lighting
More dependable wiring
Up-to-date electric panels
And more!
If you're looking to get any of this renovation work done in your workplace, you need to call the experienced electricians at City Electric Corp. We make it our mission to provide the best results for all your office renovation projects, and with our experience and know-how, we never fail to succeed at that. Call us today if you're ready to get your office space looking and functioning like a dream.
A Safer Workplace with New Wiring and Other Work
Your workplace should be as safe as can be for you and your employees. That's why you need to ensure its electrical setup functions its best. To do that, give us a call. We offer wiring work, panel upgrades, and other services that will keep your office's electrical setup working its best so that you and your team members can remain as safe as can be.
Better Lighting for a More Productive Workplace
Poor lighting can create for a sluggish work environment. For one thing, insufficient lighting can leave your employees feeling sluggish and tired. For another, dull lighting can lead to mental dullness, which can be a problem for a creatively driven workplace. So, if you find that the quality of your office's lighting negatively affects the overall quality of work within it, you need to invest in some lighting work:
Lighting repairs
New lighting installation
Old lighting replacements
Are you in need of any of these lighting services? If you are, you need to make it a point to call on none other than City Electric Corp. We have the experience, the resources, and the know-how to get your office lighting in the best possible condition. In no time, we'll help you enjoy the most productive and effective employees once more, guaranteed.
Have Our Philadelphia Pros Get Your Office in Shape
Are you ready to enjoy the most beautiful and-more importantly-most productive workplace possible? If you are, you need to call our commercial electric contractors at once. Whether you're looking to update your lighting fixtures or your office's entire electrical setup, you can depend on us to provide quality results in a timely manner, guaranteed.