Skip to Main Content
Bring Your Philadelphia Electrical System Up To Code With Electrical Panel Upgrades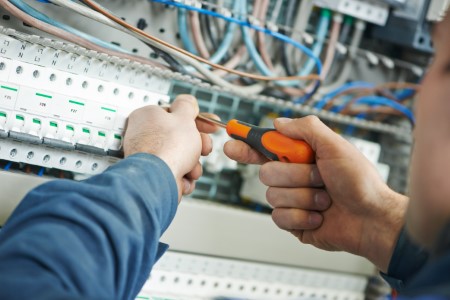 Your Philadelphia area home should be the safest place for you and your loved ones, and to keep your home as safe as can be, you may need to invest in a panel upgrade at some point. An insufficient electrical panel can become easily overloaded by your electrical needs, and when this problem occurs, you may find yourself dealing with a number of serious dangers:
Electrical fires
Shocks
Fried electronics
To ensure that you enjoy the safest home life for yourself and your loved ones, you need to look to City Electric Corp for your panel upgrade needs. Our professional electricians have plenty of years of experience in the industry, so you can depend on us to provide quality work that will provide the protection you need. Call us today to schedule a panel upgrade with our dependable team.
Enjoy the Benefits of a Panel Upgrade
Your electrical panel is the heart of your home's electrical setup. Since your electrical setup is one of the most important components that make up your home, your panel's condition should always be a vital priority to you. After all, by maintaining your panel, you'll maintain your electrical setup and, in turn, enjoy a number of excellent benefits-such as the following:
Reduced electrical cost
A more dependable electrical setup
Reduced likelihood of electrical problems
To enjoy these benefits to the fullest, you need to get your panel upgrade handled by an experienced team such as City Electric Corp. With our experience and dedication to complete customer satisfaction, we can help you reap all of the great benefits that a quality panel can provide. Don't settle for less than the best when it comes to your panel needs: Instead, get the best from us, and you'll enjoy the best benefits, guaranteed.
If You Need an Upgrade, Call Us for Quality Work!
So, does it look like you're in need of an electrical panel upgrade? If it does, you need to call our team of professional electricians today. We can ensure your Philadelphia home is as safe as can be with a sufficient panel. We can further ensure that your home remains safe with our wiring repair work and even our security lighting installations. Call us today to enjoy any of the services we offer.