Skip to Main Content
Commercial Emergency Lighting In Philadelphia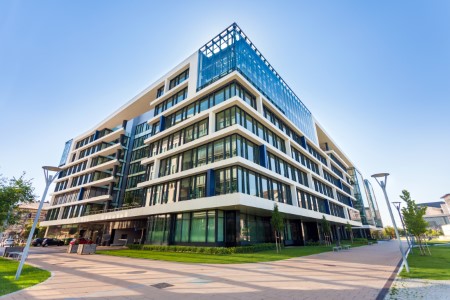 Few things can bring business to a hectic stall quite like a sudden blackout, so you need to stay equipped to keep safe from that problem by adding commercial emergency lighting to your Philadelphia business. This installation will prove to be a great investment since it'll prevent you from suffering the problems that can arise when these unavoidable factors knock out your power:
Harsh weather
Traffic issues
Construction
If you're looking to add emergency lighting to your commercial property, you need to look to the pros at City Electric Corp. Our experienced electricians in Philadelphia make it their mission to provide quick work and quality results for all the work they do. Are you shopping for dependable emergency lighting? Then you need to look to our experienced team first and only.
Supplement Your Emergency Lighting with a Home Generator
When the unexpected happens, you may find that emergency lighting alone isn't enough to keep you and yours safe--especially not when one of you relies on medical devices. So, you need to supplement your emergency lighting with a home generator. This installation will ensure you always maintain power in your home, no matter what.
Keep Your Emergency Lighting Working Its Best with Our Electrical Services
Emergency lighting can't provide the safety benefits you expect if it doesn't work properly at all times. Unfortunately, like all electrical installations, your emergency lighting is bound to suffer from some pretty significant wear and tear through the years. Fortunately, though, you don't have to sit idly by while that wear and tear have their way with your lighting. After all, you can always get it back in order with repair services:
Wiring repairs
Panel upgrades
Troubleshooting
And more!
Are you in the market for any of these services? If you are, make sure you look to none other than City Electric Corp. Our experienced team offers all the work you should ever need to enjoy dependable emergency lighting for years to come. Call us today to schedule time with our electrical repair experts.
Call Our Philadelphia Team for Your Emergency Lighting Needs
When you decide that it's high time you added emergency lighting to your commercial property, you need to call our experienced commercial electrical contractors today. Whether you run an office, a retail business, an apartment complex, or any other type of business, you can count on us to outfit the place with a dependable, long-lasting emergency lighting setup in no time.