Skip to Main Content
The Electrician in Springfield That You Can Trust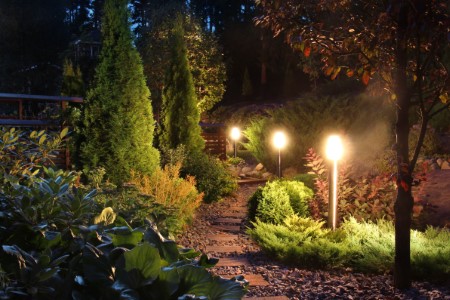 At some point, you may find yourself dealing with electrical issues in your Springfield home or business, and when that point comes, you need to look to City Electric Corp. Providing quality work to residential and commercial properties in the area for 30 years, our electricians have all the expertise needed to address any issues you may be dealing with. Call us today if you need any of the services we offer:
Electrical safety inspections
Lighting installation
Electrical troubleshooting
And more!
Call Us for Your Residential Lighting Needs
Your home should boast beautiful lighting-and plenty of it. Poor lighting can render your home life a bit less than enjoyable as it makes it difficult for you to see what you're doing. Worse still, poor lighting can sap you of your energy and saddle you with a generally unpleasant disposition. So, it's important that this installation always work its best.
If your lighting isn't working quite that well, you need to give our Springfield team a call today. With our residential lighting services, we'll brighten up your home and life in no time. Call us today to enjoy our lighting installation work or any of our specialty services: pool lighting, landscape lighting, and so forth.
Quality Commercial Electrical Services in Springfield
If you own commercial properties, you need to make sure the electrical setup in those properties is up to date and dependable. After all, dependable electric ensures your commercial properties are safe and dependable. If you're in need of commercial electrical work to maintain these qualities, call our Springfield team today. We offer this work for a variety of different commercial properties:
Apartments
Office buildings
Retail businesses
And more!
Enjoy Our Top-Rated Troubleshooting Services
When you find your home or business afflicted with electrical issues, you'll need to act quickly to get those issues resolved before they cause serious problems. Of course, it's easy for you to act quickly: Just call up an electrician. Unfortunately, your electrician may not be able to act as quickly if the cause of your electrical woes aren't readily apparent.
Of course, that kind of confusion won't be an issue if you call on the experienced professionals at City Electric Corp at the first sign of electrical issues. We offer troubleshooting services that will help us quickly and accurately identify the cause of these issues. After doing so, our Springfield team can get things resolved in no time at all, guaranteed.
There are currently no reviews or testimonials; check back soon!