Skip to Main Content
The Philadelphia Leader in Electrician Services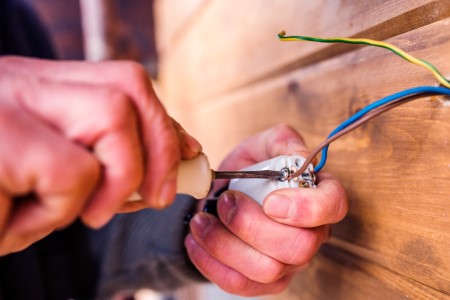 Electrical issues can be a serious problem, so when they develop in your Philadelphia home, you need to call the area's experienced pros at City Electric Corp. Whether you're in need of wiring repairs, a panel upgrade, or any other such service, you can depend on our dependable electricians to provide the work you need thanks to the bevy of services we offer:
Electrical safety inspections
Lighting installation
Electrical troubleshooting
And more!
Brighten Up Your Philadelphia Home with Our Lighting Services
Poor lighting can render any home dingy and unpleasant. After all, you need clear, dependable lighting to see what you're doing as you go about cleaning or simply reading a book. Your productivity isn't all that can suffer from poor light fixtures. Your overall mood and energy levels may suffer if you spend much of your time in a poorly lit house.
Are you dissatisfied with the quality of lighting in your Philadelphia home? If you are, you need to give us a call today. We can help you enjoy the most beautiful home interior with our lighting installation service. We can do the same for the exterior part of your home by installing quality landscape lighting that will make your home life completely enjoyable inside and out.
City Electric Corp: Your Commercial Electrical Experts
The electrical setup of your commercial property needs careful attention to keep that property running properly and to keep everyone within it safe from shocks and other issues. If your commercial electrical setup isn't working quite its best, you need to call our Philadelphia team. We provide this work to all kinds of commercial properties in the area:
Apartments
Office buildings
Retail businesses
And more!
Unbeatable Electrical Troubleshooting Work in Philadelphia
So, it's happened: You've woken up only to find your home plagued by electrical issues. No problem, right? Just ring up a professional for a repair, and in no time at all, things will be resolved. Well-perhaps there will be a problem. What if the cause of the issues isn't obvious? An inexperienced electrician might just waste your time and money by trying to guess what the right fix is.
Of course, that won't be an issue for you-not if you leave your electrical issues in our experienced hands. With our 30 years of experience, we'll can provide a quick and accurate troubleshooting to determine the exact cause of your electrical issues. Doing so, we can save you money by providing the right fix the first time!
There are currently no reviews or testimonials; check back soon!