Skip to Main Content
The West Chester Leader in Electrician Services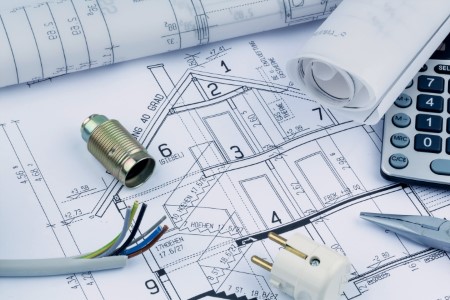 Since your West Chester home depends on a quality electrical setup to work its best, you need to get the highest-quality electrical work you can for it. To get that quality of work, call on the pros at City Electric Corp. We have 30 years in the industry, and with our experience, our electricians can promise to keep your home functioning its best thanks to the great services we proudly offer:
Electrical safety inspections
Lighting installation
Electrical troubleshooting
And more!
Lighting Services to Brighten Up Your West Chester Home
Chances are good that you're going to spend the majority of your free time right in your home. So, you should make sure your home is an enjoyable place to spend all of that time. How can you add that kind of enjoyability to your home life? Well, a great step in that direction is to maintain beautiful lighting within in. After all, poor lighting only leads to eye strain and reduced energy levels.
If you find that your home's lighting isn't sufficient enough to allow you to enjoy the time you'll spend in it, you need to call our West Chester team at once. With our residential lighting services, we'll brighten up your home and allow you to fully enjoy all the time you'll spend there, guaranteed.
Enjoy Our Unrivaled Commercial Electrical Services
To maintain the safety and value of your commercial properties in West Chester, you need to maintain a dependable electrical setup. To do that, simply give us a call. We offer commercial electrical services for a variety of properties in the area:
Apartments
Office buildings
Retail businesses
And more!
Dependable Electrical Troubleshooting Work in West Chester
When electrical issues affect your home or business, you'll want to get them resolved quickly before they can cause any serious trouble. Unfortunately, the causes of electrical issues aren't always very clear. So, even a professional electrician might find himself crawling at a snail's pace as he tries to find what needs to be repaired.
That is unless you call on City Electric Corp for your electrical issues-even the ones that may puzzle other professionals. With over 30 years of experience, we can provide quick and accurate troubleshooting services that will find the exact cause of your electrical woes. Call our West Chester team today if you're pulling your hair out over a problem you simply can't pinpoint.
There are currently no reviews or testimonials; check back soon!