Skip to Main Content
Enjoy the Great Benefits That Outdoor Lighting Offers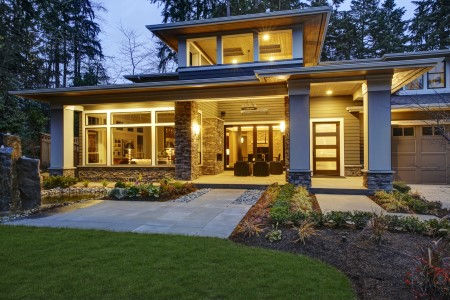 Nothing completes the look of your Philadelphia home quite like a well-maintained yard, and one of the best additions you can get for your yard is landscape lighting. This installation will keep your outdoor area looking beautiful after the sun's gone down by illuminating your yard, making it a great investment if you want your home to look stunning at all times.
Aesthetics aren't the only thing you'll enjoy if you get landscape lighting for your home. After all, this installation offers a number of other compelling benefits for you to enjoy. You can learn all about those benefits by simply reading on. This article will detail just four great advantages that landscape lighting has to offer, and with these advantages in mind, you'll surely see this installation's appeal:
Increased Property Value
At some point, you may want to put your home on the market, and when that point comes, you'll want to be able to command the price you want for your home. So, while you live in it, you need to invest in work that'll boost your property value. A great installation for this purpose is landscape lighting. With its beauty and functionality, this installation will help you command top dollar for your home.
Better Curb Appeal
Of course, you'll never cash in on your home's increased value if you can't attract buyers, and you'll never be able to attract buyers if your home doesn't sport much curb appeal. That's another benefit you'll enjoy with landscape lighting. A beautiful installation, landscape lighting will up your home's curb appeal, helping you to get it sold ASAP.
Safety Benefits
You're unlikely to sell your home anytime soon, though. So, you may be unconcerned with property value and that sort of thing. A much more important concern is safety. Your home should be the safest place for you and your loved ones, and landscape lighting can help to keep you safe in a number of ways:
Deterring prowlers
Scaring away rodents
Illuminating trip hazards
Ability to Entertain Late into the Night
Your home should also be a place where you can just enjoy yourself, and in the summer, there's no better way to enjoy yourself than by having a cookout with friends and loved ones. If you don't want sundown to bring the fun to a stop, you need to get landscape lighting. With this installation, you can keep the party going well after dark has set in.
Enjoy These Benefits by Calling for Our Landscape Lighting Work
Are you ready to enjoy all the great benefits that landscape lighting can bring to your home? If you are, you need to be sure you have them installed by an experienced electrical contractor. In the Philadelphia area, that contractor should be City Electric Corp. With our experience and dedication to customer satisfaction, we can guarantee you'll enjoy these great qualities to the very fullest.