Skip to Main Content
Save Money With Low Voltage Lighting For Your Philadelphia Landscape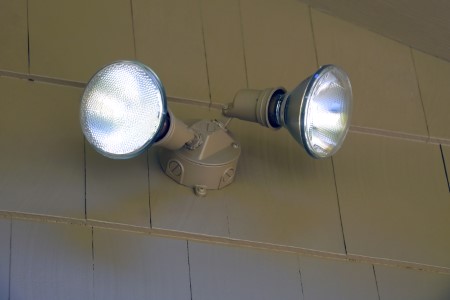 If you're looking for ways to get a handle on your monthly expenses, you need to consider outfitting your Philadelphia home with low-voltage lighting. Your electrical costs account for a great deal of your monthly bills, after all, and you can significantly reduce those costs with this installation. Low-voltage lighting also offers a number of other great benefits for you to enjoy:
Safety benefits
Movability
Increased property value
Are you ready to enjoy all of the great advantages that low-voltage lighting has to offer? If you are, you need to call City Electric Corp today. Our skilled electricians have the experience to promise a quick yet dependable low-voltage lighting installation. You can't stop your monthly bills from occurring, but with low-voltage lighting, you can put a serious dent in them!
Low-Voltage Lighting: A Great Investment for Your Philadelphia Home
From day one, you'll already be enjoying the benefits that low-voltage lighting has to offer. After all, you'll start saving money as soon as these fixtures are put in. However, that's not the only benefit you'll enjoy. At some point, you may decide to put your home on the market, and should that time come, you'll be thankful you invested in low-voltage lighting since it will help by . . .
Increasing your home's value
Standing out to potential buyers
Providing excellent functionality for buyers
Your home is more than the place where you'll go to sleep and enjoy family time: It's also an investment. So, you need to bolster its beauty and value in every way possible for when you decide to sell. That's why you need to invest in low-voltage lighting. This affordable installation will offer the above-mentioned benefits that will pay off big time when it comes time to sell.
Low-Voltage Lighting Repair Work from Our Team of Experts
To continue enjoying the great benefits that low-voltage lighting offers, you need to keep your lighting fixtures working through the years. Fortunately, you can still look to us for that work. With our lighting repair work, we'll keep your low-voltage fixtures working dependably for years to come, ensuring that you'll enjoy these benefits to the fullest.
Call Our Philadelphia Team for All Your Low-Voltage Lighting Needs
When you're ready to enjoy the great benefits that low-voltage lighting can bring to your home and life, you need to call City Electric Corp. Our team of experienced electrical contractors has the know-how and the resources to provide top-quality low-voltage lighting for your home. Schedule an installation time with us today, and in no time, you'll be enjoying the lowest possible electric bills!